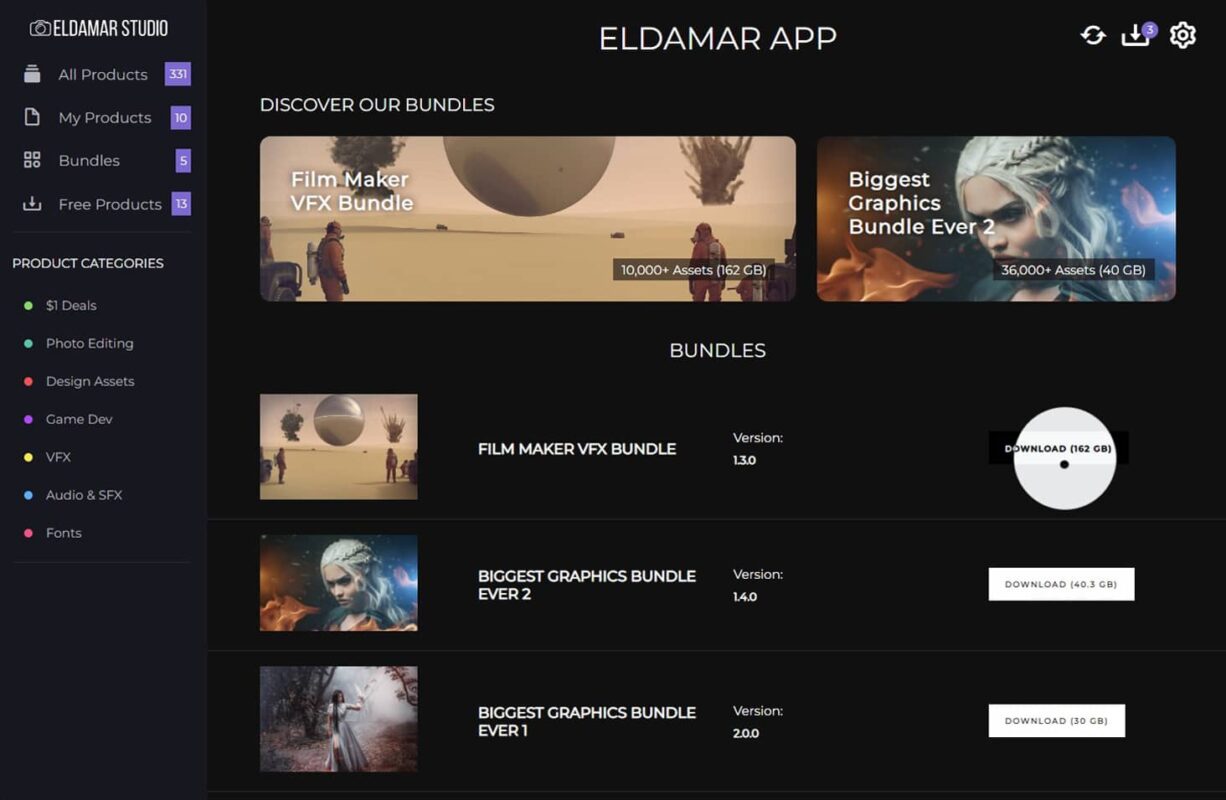 All in one place
Download products conveniently and quickly with our app
The new Eldamar App is a quick and easy way for you to install, authorize, and update all existing and new products.
Spend more time making art and less time managing installers.
All products in one place
App comes with features like downloads and updates. Find all products in one place.

Download and install the App today and start making art faster, better and easier with Eldamar App!
All in one place
Download products conveniently and quickly with our app